On the Radio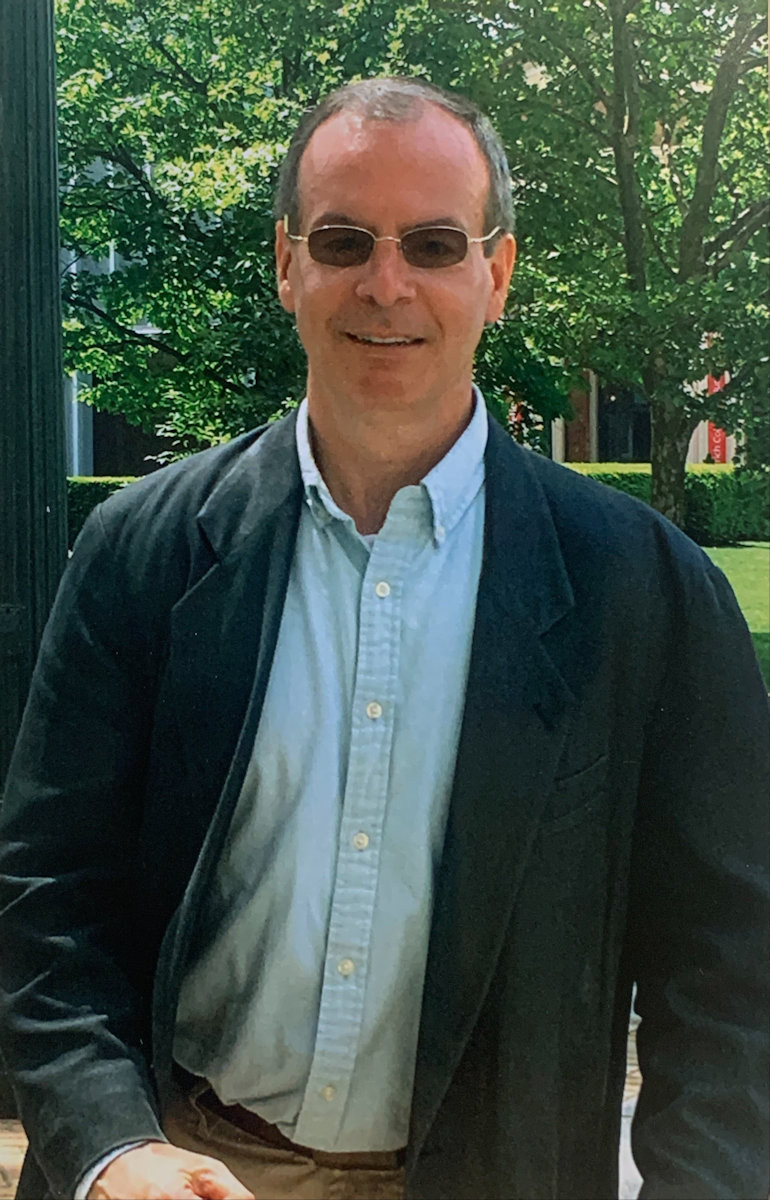 Interview with George Tamvakis
George Tamvakis discusses Hegewisch, the neighborhood he grew up in, on WBBM's Difference Maker segment.
Testimonials
I have known George for several years in his practice of worker's compensation law and can personally attest to his knowledge, diligence and commitment to the many injured workers he has assisted throughout the years.
— Donne E. Trotter, Retired Illinois State Senator
George is a hardworking, honest and dependable person.
— Fr. Carl J. Markelz, O.Carm. Principal & David Lenti, Director of Institutional Advancement, Mount Carmel High School
I have known Mr. Tamvakis since 1990 and worked with him on several community projects where he has demonstrated his compassion and dedication for our communities in Southeast Chicago. In his practice of worker's compensation law, Mr. Tamvakis is a competent, diligent and devoted to this area of the law, and to the many injured workers he has advocated for throughout the years.
— Jane Hopkins, Former Executive Director, Hegewisch Community Committee
I was immediately impressed by Mr. Tamvakis' spirit of community service and his history in practicing law in the worker's compensation arena.
— Zenovia G. Evans, Former President, Village of Riverdale
Mr. Tamvakis has been a practicing attorney since 1987. Since 1992 he has concentrated his practice strictly in the worker's compensation area, the majority of which has been representing employees who got hurt on the job.
— Judy Baar Topinka, Former Illinois State Treasurer
I have known George for several years in his practice of worker's compensation law and can personally attest to the competency, diligence and devotion to this area of law and the many injured workers he has advocated for throughout the years.
— Alderman Edward M. Burke, City of Chicago
I first met George when I needed assistance with a project which utilized students reporting election returns to the News Election Service from polling places as return were tabulated. George was a young attorney working for a local law firm and he provided invaluable assistance and advice to assist in the successful completion of the project. The students gained experience in the political process and raised funds for other academic projects.

A short time later, I became involved with a mock trial project conducted by the Cook County Courts Chief Judge's Office. Part of the program involves using attorney coaches to assist the students and teacher in preparations for presenting a hypothetical case at the Daley Center. George has volunteered to be the "Attorney Coach" for Washington High School for over ten years. He receives no compensation for his time and has freely given of this time and expertise. Washington High School has had a model mock trial program and has received numerous awards and recognition due in no small part to Mr. Tamvakis' assistance.

A few years ago, my students started a project to restore veteran markers in a local state park (Wolf Lake). The project grew into a community wide effort which culminated in a community celebration which rededicated the markers, dedicated a veteran's memorial in the form of a Nike missile, and set up a kiosk to explain the significance of the site to visitors. George worked with the committee as the plans took shape and donated the funds necessary to construct the information kiosk which continues to inform visitors to the site.

I could go on but feel that these examples of community service show George's character and commitment to the community and its students.
— Rod Sellers, Retired Chicago Public School teacher
I have had the honor of knowing George for 20 plus years and possess first hand knowledge of his work ethic and untiring dedication.
George has positioned himself to be a leader in his field. When George ran for alderman in the 42nd Ward we worked hand in hand and I witnessed his interaction with and stance for the people in the community. George also has dedicated himself to the young boxers at Mount Caramel High School.
The experience that George has attained in his legal career has proven his ability to understand and provide counsel within the field of industrial commerce.
— Michael J. Fitzgerald, Former Commander of Gold Star Post 1102, Former Executive Vice President of the M.C. Foundation (Deceased)
The wisdom of fairness that Mr. Tamvakis has imbued on our volunteers has had a positive material affect assuring we take into full consideration the rights of local property owners and the interests of local commerce and industry while we advocate the expansion of wetland restoration.
— Michael A. Aniol, Chairperson at Friends of Wolf Lake
I have known George for several years and know that he has extensive experience with workmen's compensation and is competent in this area.
— Danny K. Davis, United States Congressman
Previous
Next